Choosing clothes to wear when you're going through the menopause can be a challenge. It may be that your body shape is changing/has changed and you may well be suffering from some of the side effects such as hot flushes and mood changes, all of which can be a real confidence drain. Here are my tips on how to make sure that your wardrobe works for you:-
Don't hide!

You may be feeling like you've been hit by a bus, with constant mood swings and your body changing in front of your eyes, but try to resist the temptation to choose clothes to 'hide' in. You are still very much YOU and choosing clothes that feel like you, rather than hiding in black, baggy and shapeless clothes, can be a big mood lifter. I say it all of the time, but there is a proven connection between what you wear and how you feel.

So if you've always loved pretty, feminine clothes this is absolutely what you should still choose. If on the other hand, you feel you in bold prints or creative styles then still choose these same things. You may need to consider the points below in terms of how you wear these clothes, but I would 100% encourage you not to lose your own sense of style and identity.

Fabric, fabric, fabric!

.We're often reminded to think location, location, location when it comes to choosing where to live, but if you're contending with hot flushes then you need to think fabric, fabric, fabric. It will make the world of difference in helping to regulate your body temperature. The best fabrics to choose are those made from natural and not synthetic fibres. So think cotton (100% cotton, not cottons mixed with synthetic fibres), linens, bamboo, silk, wool, cashmere, and hemp. Wick resistant materials that pull moisture away from the body allowing it to naturally evaporate are also good. These are often used in sports clothing.
Layers are your best temperature regulator

The easiest way to regulate temperature swings, is to wear layers that you can easily add and remove as necessary. So choose lightweight layers in natural fabrics that add warmth (if needed) when worn all together but that can equally reduce your temperature when they are removed.

Choose open necklines

If you experience hot flushes you'll not want anything to feel constricting and higher necklines can do just that. So forget polo necks and even crew necks and instead choose scoops necks, v necks or sweetheart necklines that leave more of your decolletage exposed to the fresh air.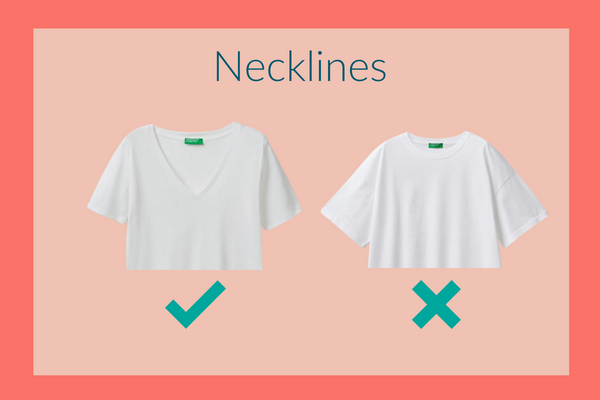 Avoid skin tight clothing

In a similar vein to open necklines, you may well feel more comfortable in less clingy clothing as anything clingy can add to how hot and sweaty you might feel. So rather than choosing skinny trousers, for example, maybe choose a straight leg/wide leg style if this suits you, or if it's warmer outside, choose cropped trousers that leave more of your legs exposed or culottes which allow more air circulation.

The same applies to tops and dresses, choose those that aren't skin tight. This doesn't mean choosing completely shapeless clothing that can add unwanted volume, it simply means choosing styles that are perhaps more floaty in their construction – an empire line dress that has a floaty style skirt might be just the ticket, for example. Or tops that again fit to just under the bust (often a flattering point) and then gently flare out.

Choosing flattering colours & prints

It's true that some colours show perspiration more than others, so if this is a potential issue for you choose the darker colours from your colour palette. You'll always look more healthy and vibrant wearing colours up near your face that really suit your colouring, so this doesn't mean resorting to black (unless it's a good colour for you, of course). There are so many other dark colours – navy, aubergine, charcoal grey, chocolate brown, forest greens and so on, so just check your colour fan and choose those that really work well for you. (You can read more about colour consultations here if you aren't sure which colours suit you).

If you like pattern and prints, they can do wonders to distract and disguise. An all all over print will ensure that the eye isn't drawn anywhere in particular, so away from the arm pit if you're worried about sweat marks or away from the waistline for example, if this is an area you'd rather not draw the eye. Equally, wearing print in one specific area and a plainer darker colour in another can draw the eye – so a patterned pair of trousers or skirt will draw the eye downwards, for example. This is great if you want to show off a fabulous pair of legs!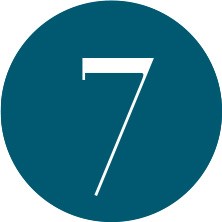 Understand how to dress your body shape

One of most common changes that occur during menopause is a thickening of the waist. You may be someone who once had an indented waist and now find that you are fuller here.

It may be that you have a fuller bust or that you are now fuller on your bottom half compared to your top half.

Alternatively, you may find that you have less fullness in your bust or now have a flatter bottom, for example.

Your body is an amazing thing – it keeps you alive and able to enjoy doing what you want to do day after day- and it adapts to many lifestyle and hormonal changes along the way. If your body shape has changed, however, it can be disconcerting. Where you once used to know how to dress your body, easily able to choose the styles of clothes that you enjoyed wearing and that suited you, you now find yourself in a quandary. The styles you confidently knew suited you and were your 'go to's' no longer fit in the same way. I hear this time and again and I know just how unsettling and confidence-zapping it can be.

If this has happened to you, I'd urge you to take a look in the mirror and re-evaluate your shape. Be kind to yourself. There is no one body shape that is better than any other, so try to be objective and simply look at the relationship between your shoulders and hips (are they in line or is one wider than another?) and the extent of curvature you have at your waist, plus your bust and bottom. This will enable you to work out your shape and you can then begin to understand which styles of clothes will work really well for you. You can watch one of my Style Mojo videos and read about the different body shapes and top tips here: body shape tips.

I completely understand how menopausal changes, and other life changes, can affect how we feel and look. If you'd like some help on a one-to-one basis I'd really love to help you: style consultation. We'll assess your body shape, proportions, height and scale and importantly talk about your style personality and lifestyle so that you'll know exactly which styles of clothes suit you. If the idea of a capsule wardrobe appeals, ie, a smaller wardrobe but one where you have mix and match pieces to form lots of outfit combinations, then we can do that too.

Getting dressed is something that we all do each and every day, so don't struggle on wearing clothes that you don't feel yourself in. Accept the changes your body may be going through and invest in some self care finding out how to dress your way through and beyond the menopause – as the L'Oreal advert says 'you're worth it'!
,