I hear these words from clients all the time:
"I feel 'mumsy'"
"I feel frumpy"
"I don't want to dress like my mum … or my teenage daughter!" 
"I feel that I shouldn't wear x or y at MY age"
It's so easy to get to this point. You're busy, right? You will no doubt have been prioritising others too (especially if you're a mum, when suddenly the children become your number one, and almost only, focus). You may have changed shape? Or your lifestyle has suddenly changed, perhaps you've stopped working or now work in a different way?
Somehow life just happens, but your wardrobe hasn't yet caught up or it's morphed into something that doesn't feel at all like the 'old you' or the 'you' you'd like to be.  You've kind of lost yourself along the way. 
It's easy to find yourself buying comfy clothes and uttering the infamous "that'll do", (I hear this phrase from clients so often I can't tell you!), and before you know it you're living in jeans and a t-shirt or jumper that really don't feel like you at all.
So how can you reclaim your old self back again? How can you make sure that you don't feel mumsy, frumpy, outdated or any other negative adjective that you'd care to mention?
Take some time to really understand the colours and styles of clothes that feel like you, those that you really like the look of, or that when you wear them make you feel really good.  Every time you receive a compliment or look in the mirror and like the reflection staring back at you take a selfie and think about what it was about the outfit you were wearing that made you like it so much.  This is how you'll start to get back in touch with your natural style personality. 
Stop buying the 'that'll do' things that don't make you feel good or that are the very items that you feel look a bit mumsy or frumpy. These are often the last minute, I need something now buys, that you wear once and then don't wear again. I'm not adverse to supermarket clothes, but they often fit into this camp – you buy them purely because they're easy to grab whilst you're doing your food shopping. You haven't thought about whether you really like them and whether they will suit you, they were just the easy option.  The trouble is that these are often the things that you'll either wear and feel mumsy and frumpy in or they will end up languishing in the back of your wardrobe unworn. A costly mistake when you start to tot up how many clothes you have that fall into this camp.
Avoid shapeless clothes that may tick the 'practical' box but not the 'feel good' box. The temptation may be to cover up because you're not doing anything special that day, but shapeless clothes can hide your natural shape and so again when you look in the mirror it almost feels like there is someone else looking back at you – maybe your mum?! (though I know some mum's are gorgeously stylish so this isn't a dig at mum's, I promise!).   '
 Don't get stuck in the rut by reaching for the same things time and again. Try to mix it up a bit. Rather than wearing jeans, for example, why not wear a denim skirt or denim dress instead? Or wear coloured jeans? Or culottes? Or wider leg trousers? Or a midi skirt? Or a casual dress? Something that isn't just jeans or the thing that you wear all of the time. 
Give a nod to the current trends (if you want to). I don't advocate that you should become a slave to fashion at all. In fact, far from it, I believe that first and foremost we should dress for us, in the way that we want to. However, adding one thing to your wardrobe every now and again, can make sure that you don't look 'behind the times'.  A good recent example might be white trainers – they've been everywhere these last few seasons and were worn with skirts and dresses as well as jeans – by all ages of women.  Just this simple change of footwear will change how an outfit looks and might quieten those 'mumsy' 'frumpy' niggles in your head. 
Think about the finishing touches that can change an outfit from 'ok' to 'wow'. The people we often think of as stylish or well dressed are those that have added little finishing touches to bring an outfit together – some jewellery, a scarf, a fun shoe, a bag.  These can be the first things to go when you're rushing around, but might just help you feel a bit less 'meh'. If you're super organised you can always lay our your clothes the night before perhaps? (Or sign up to my Stylist At Hand service and you'll have immediate access to all of the looks I'll have created for you – on your phone, table or laptop.  Literally everything laid out for you at your fingertips – which top, to put with which bottom, with which shoes, jewellery, bags, scarf etc. No more thinking about it!)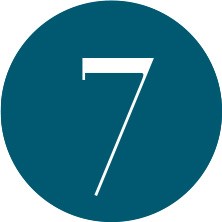 Don't fall into the trap of wearing what everyone else wears if it's not really you.  Think about what makes someone else look 'mumsy' or 'frumpy' in your opinion and avoid those very same things. Instead buy what you really like – dress for YOU!   
Don't say 'I shouldn't wear that at my age!'. I don't like the word 'shouldn't'. It implies a sense of being restricted. I believe that we should wear what we want to wear. So, if you love your legs, why not show them off in a shorter skirt? Age shouldn't be the defining factor in my view.  It's more about how confident you feel. I know I wouldn't want to wear a crop top these days, for example. I would however, wear a short skirt with opaque tights at 53 (and for a good few years yet) – why not?   
Dress up rather than down (if you're someone who doesn't like to be too casual).  Sometimes the practicalities of life mean that casual clothing and footwear become the mainstay of your wardrobe. This is absolutely fine if you enjoy a casual style, but if you've spent years in jobs where you perhaps used to get more dressed up, for example, or if you just like a dressier sense of style, then try to find ways to incorporate this into what you wear. Choose a luxurious jumper, say in cashmere, rather than a more casual one. Opt for a silk blouse rather than a casual cotton shirt. Choose shoes and boots that have the odd detail you like, perhaps a dressier heel, rather than always choosing the ever-practical flats. And, go for it when you do go out, this is definitely your time to shine! 
  Don't save your clothes for best. Clothes are there to be worn. The more we make use of the clothes we already own the better from an environmental point of view.  It also makes sense from a 'cost per wear' perspective too. We often save our favourite clothes for best, but wearing these clothes can really lift your mood. They're unlikely to be the things you think of as 'mumsy' or 'frumpy', so just get them out and wear them.  You deserve to look and feel good every day!
If you've read this far and fancy a guiding hand to help you rediscover your style mojo and banish those thoughts of being 'mumsy' and 'frumpy', I'd love to help. You will almost certainly have a wardrobe full of fab outfits that are just waiting to be discovered, or rediscovered – give me a call on 07917 663330 and let's have a chat.